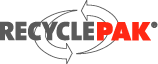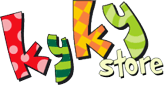 Visia offers all-in-one ecommerce solution that can provide everything you need to sell and keep in touch with your clients:
User accounts with separate billing and shipping info
User groups, automatic and manual approval, user group prices
Product catalogue with categorized views
Product options to order quantities from different colors, sizes etc.
Product availability
Enforce Terms of Service
Shopping cart
PayPal or Google Checkout
Fully editable mail notifications for new account, new order, order shipped (with date shipped, tracking # and carrier)
Visia is in the business of helping clients build web sites since 1996. We must be doing something right. Among our stellar clients are Paramount Pictures, Viacom, Sony Pictures Classics, Veolia Environmental Services, Orange County Sanitation District and list goes on. All the experience developing custom applications for top notch brands has lead us to the moment when we want to have a sitebuilder on our own. This is responding to the changing economy that calls for easy, straightforward, transparent, uncomplicated web sites for private use and small businesses. Things don't have to always go through the usual creative, discovery, and resourceful custom development. You can now benefit from our 15 years of web experience instantly and with no regrets. Making your own web site has never been easier. For real!